From the handpicked grains at the mine to the stunning countertop in your space, discover all the care, craftsmanship, and quality that goes into making and installing the world's most beautiful and innovative natural stone surfaces.
What is Cambria?
Cambria is a natural, quartz surfacing product that has a variety of uses in your home or business such as countertops, floor tile, vanities, fireplace surrounds, wet bars, showers, etc. Cambria is pure, natural quartz, one of the hardest and most common minerals on Earth. Some of Cambria's designs have the natural look and feel of granite, marble and other quarried stones, but features superior performance because of its strength and durability. It is nonporous and will not absorb food and liquids like granite does. And best of all, it is maintenance-free.
How Does Cambria Compare To Granite?
Cambria is 93% quartz, a natural stone. Quartz is the extremely hard mineral that gives Cambria its strength. Granite is only about 40% to 60% quartz, along with other softer minerals and impurities. With Cambria, you get the look and feel of granite, but receive greater strength and the benefit of it being nonporous and maintenance free. Just wash it with warm water, and use a mild soap if desired. Cambria is stain resistant and never needs sealing or reconditioning. Granite is a porous stone and needs to be sealed regularly with a chemical treatment. It can absorb liquids and food, risking potential staining and bacterial growth within the countertop.
Is Cambria a Natural Stone?
Yes. Cambria is pure natural quartz. Quartz is the extremely hard mineral that gives Cambria its strength. Granite is only about 40% to 60% quartz, along with other softer minerals and impurities. Our unique process results in a natural stone product of uncommon beauty and superior strength. It's stronger than granite and is nonporous.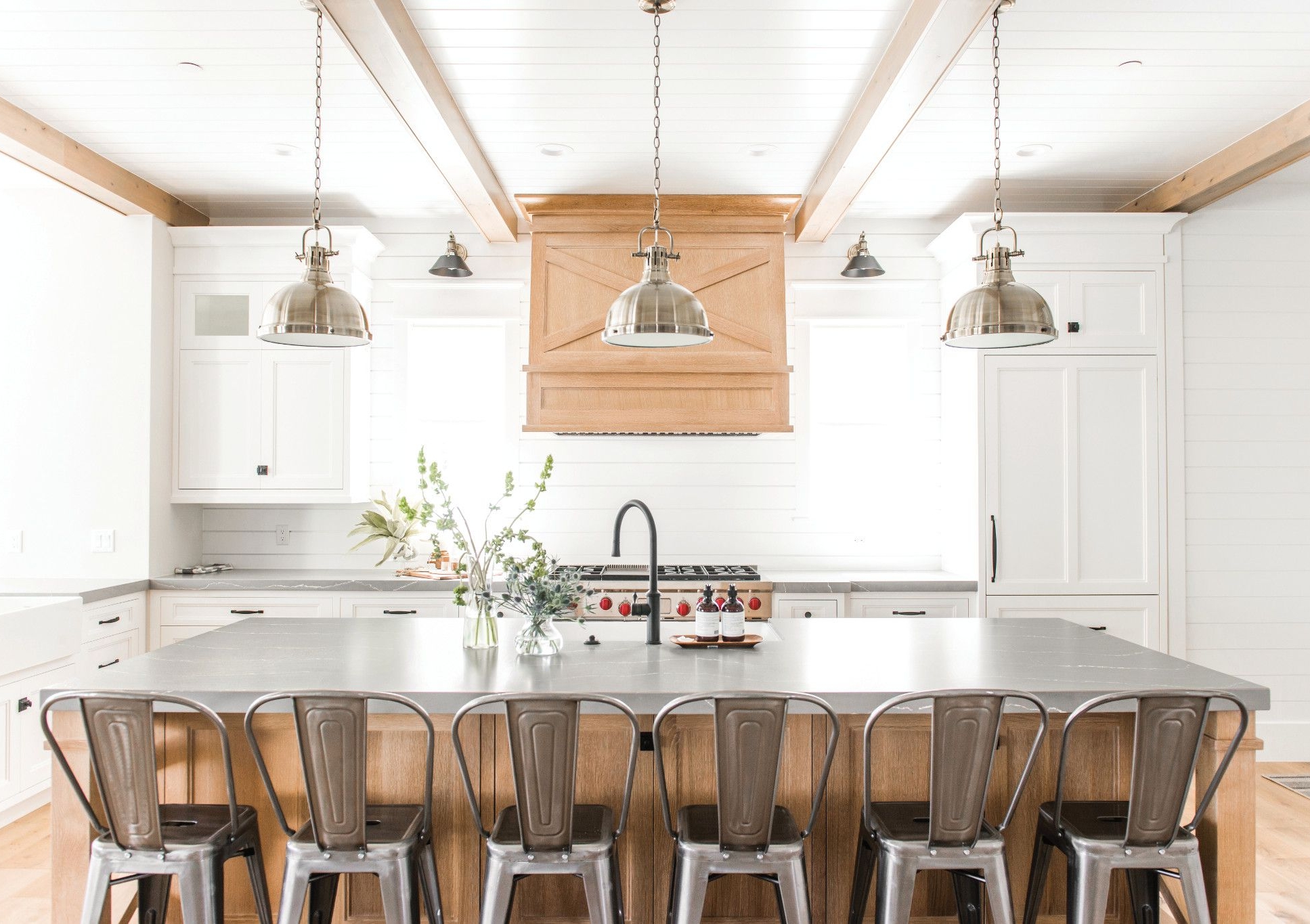 UNIQUE BENEFITS OF CAMBRIA
BEAUTY - Cambria is available in more than 120 designs. These distinct designs boast the natural beauty and variation of quarry cut stone.
STRENGHT - Diamond-like hardness, superior strength. Cambria is stronger than granite.
MAINTENANCE-FREE - No sealing or polishing required. Simply wash it with warm water, use mild soap if desired. It's that simple.
FOOD SAFE - Cambria is nonporous and is NSF 51 certified for food and splash zone use. Rest assured, there is no safer surface for consumers.
STAIN RESISTANT - Cambria will resist stains from common household items such as coffee, tea and wine.
GUARANTEED - Cambria also offers a Lifetime Transferable Warranty.
Environmentally Friendly…
Cambria is committed to the responsible stewardship of our natural resources. That is why we produce a highly durable and stable material. Cambria is certified by GREENGUARD as a low-emitting product for indoor air quality and is suitable for school environments. Cambria has also been thoroughly tested for radon by Air Quality Sciences, Inc. These tests have independently confirmed that Cambria surfaces have no harmful emissions of any kind.
Cambria® quartz surfaces is a member of the Health Product Declaration Collaborative (HPDC), Living Building Challenge Compliant and is participating in the Declare program. In addition, Cambria has been certified by Mindful Materials. These new certifications and membership demonstrate Cambria's commitment to product transparency and fit for projects concerned with sustainability, wellness, and environmental responsibility.